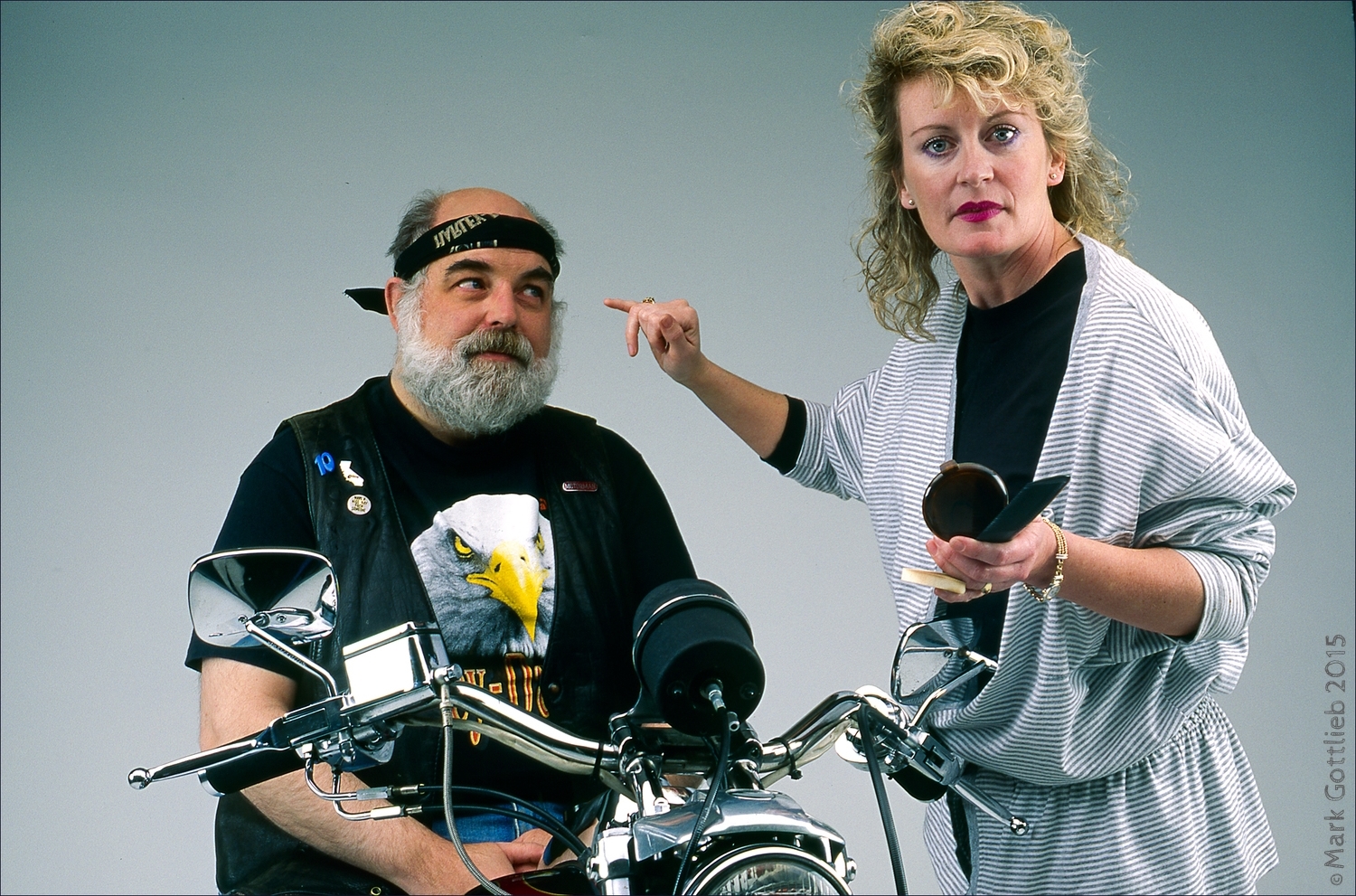 Yogurt Man, Tiznit, Morocco 1971
Constance Crawford, Palo Alto, CA 2013
Claire Mitnik, Paris, 2014
Duff Gainey eclectic and visionary, E. Palo Alto 1995
Hall Kelley, Lake Shasta,CA 1991
Art Director, Designer, Photographer, talented guy
Charlie Simonds, Beritt Lee
Bill Bonner, Palo Alto, 1980
Dan Kriz "Seemore"
Joe Gorski, 1965 Hempstead
The Afternoon Club, Sperlunga, Italy 1971
Jim and Squirrel, E. Palo Alto 1992
Constance Crawford and Joanne Siever,
Hall Kelley,
BB Farms, Meeting, Firebaugh, CA 2002
Charlie Salerno's Mom and Niece 1969
Flores Family, Tehachapi, CA 1965
David and Jaye Houle Seaside FL 2005
Duff Gainey, Palo Alto, CA 1989
Debbie and Marsha, Santa Cruz, 2007
Patrice Eggan, Palo Alto, 1991
Lorraine Capparell
David Swanger,
The Last Resident, Drop City, 1973
Hobbit, Drop City, Trinidad CO 1973, the last resident.Geodescic Domes, Trinidad Colorado
Ken Delmar,
Dancer, entrepreneur, Great Posture 1998
Rick Bennett, 2002
Novelist, Guerrilla Warfare Hired Gun, Lecturer
Studio Party, East Palo Alto 80s
Zack
Angie, E. Palo Alto, 1992
William Matthias photographer, Palo Alto, 1996
Three Generations, Santa Cruz, 2009
Nathan Holiday, Santa Cruz, 2005
Pilar, Stanford Campus, 1975
Wedding Guests, Agrigento, Sicily 1971
Gypsy Family, Grenoble, France 1971
I had incredible luck in finding these people. Yes the horse drawn wagon was the real thing. Here were my willing subjects. taking directions from me for the perfect composition. How many people do you see in this photograph? I count eight. While I was busy photographing them, a couple of the boys were trying to break into my car. They weren't successful.
James Calloway,
Kent Robertson,
Joe Lysowski,
Ugo Bonani (child) Grand Father Ignace Enten, Valenciennes, France, 2002
Harry Milton, Mill Valley, 1993
Harry fought in many wars. He was done with war, but couldn't let it go. This was his last war. He was my uncle.
Ed Jaciow and Buddy, Santa Cruz 2012
Stuart Arrow, Santa Cruz, 2006
My best friend from High School
My incredibly talented daughter, Santa Cruz, 1978
A photographer and director from a very early age.
Risa Krag,
Interior Designer, Menlo Park, CA
Dave Clark, East Palo Alto 1992
Graduation Class of Contact high. LA 1968
Shot against the outside wall, my La Brea Avenue studio. All friends from the time. Notice how many people have cigarettes in their hands?
Dick Cole, artist of renown. Palo Alto, 1976
Tie Die Annie, Palo Alto 1990
Year of the Rabbit, Palo Alto
Ron Caldwells Birthday party, Palo Alto,1988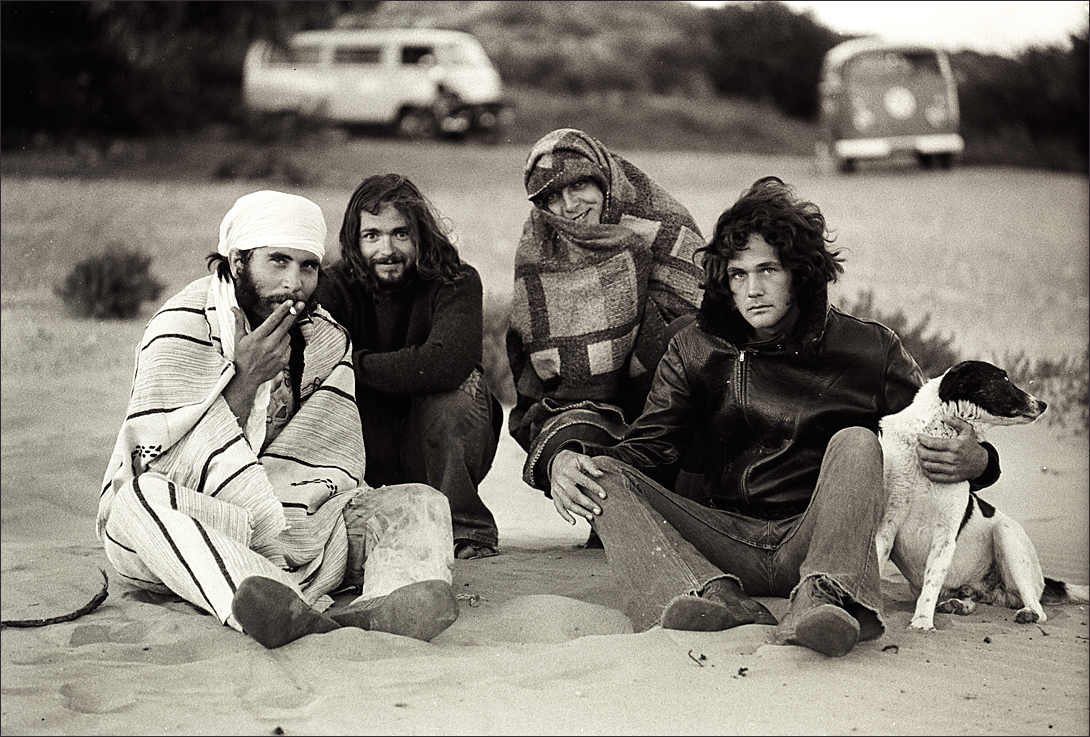 Americans in Morocco, Essaouira, 1971
Mildred with prize hollyhock and cat, 2011, Santa Cruz
Rusty Gilliam with kids, (Pilafian) 1969
Rusty Gilliam and Kids (Pilafian)
Mischief in a Plaid
Algerian country people, 1971
Lars Speyer
Palo Alto Designers, for C.A. Magazine, 1978
Mike Hite, Santa Cruz, 2005
Dennis Ahearn
Country Kids, Morocco, 1971
See how many people you can spot in the photograph. I count seven. You couldn't stop by the side of the road without having a friendly encounter with the locals.
Desert Trader, Tan Tan, Morocco 1971
An American in Paris, 1960
We as Americans stuck out like sore thumbs. If we walked around with cameras around our neck today, we would be roibbed. Everyone else in the image is formally dressed. Of yeh, I forgot to mention the man with the cameras was my Dad.
Arava and Julia 20014
Memorial Service for Mike Hite, La Selva Beach, 2008
Brook Leatherman 80s
Peter Bergman and John Carpenter
Taken at "The Farm" a community in L.A. Peter Bergman was part of the Oz Firesign Theater.
Peter Bergman With Sunflower
George, Lake Shasta, 80s
Rick Bennett as Forest Gump
Family Photo 1972, El Paso, TX
Marina
Curtis Degler
Humanitarian, entrepreneur, scuba pro
Produce Sellers, Sperlunga Italy 1971
Artist in London, 1950
Photograph by ©:Lewis L. Gottlieb all rights reserved
Americans in Paris 2, 1960
Anton and Diane 101
Taken 1968, La Brea Studio, Los Angeles
Noland and Pong
Noland Bushnell, started Atari, Pizza Time Theater, and inventor of Pong.1974?